November 2021
Our first 5+1 Club included a bottle 2021 Konpira Maru Ballad of Boggy Creek. It's a skin contact Arneis (Italian white variety from Piedmont) by our friends at Konpira Maru. A textural white, that is as interesting as it's name.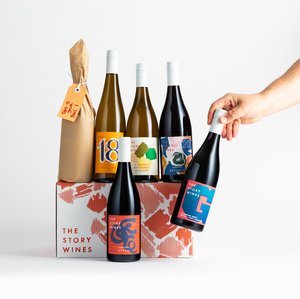 JANUARY 2022
The January 5+1 Club was inspired by the beautiful Melbourne summer (a rarity). Each pack included a G+T Pack with a mini bottle of The Story Gin, along with Tonics from Capi, Fever-Tree and East Imperial and local garnishes. We were delighted by the our juice-bottle size gins.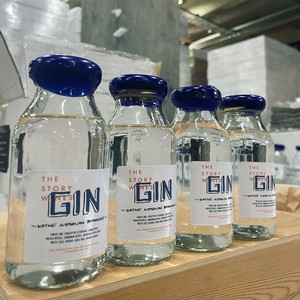 APRIL 2022
April 2022 is going to be an excellent pack (if we do say so ourselves), packed with old and new wines - including the 2021 Port Campbell Pinot Noir, which is reserved for our Club members only. The other three wines will have a Grenache theme with our Grampians Grenache and Super G Grenache Syrah Mourvèdre. The PLUS 1 will be from a McLaren Vale producer who makes truely excellent wines.
We're excited to share this one with you.
OCTOBER 2022
October 2022 has some extreme value headed your way. With our new 2019 R.Lane Vintners Syrah in the mix along with our new 2021 Moyston Hills Syrah, 2021 Skin Conatct MRV, 2021 Grenache and a back vintage 2014 Grenache. Our plus one this month we are show casing our friends from Little Brunswick Wine Co. with their Grampains Shiraz Rose!